"

Michael St. George is one of the most important dub poets to have emerged during the 1990's...Like some of the best dub poets, St George possesses a voice that chants his verse with a dramatic power." - Klive Walker
— Global Reggae by Carolyn Cooper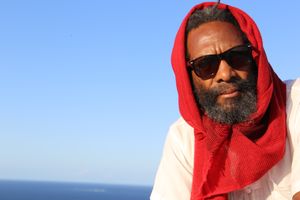 edu-tainer &
dub performance leader
MSG's conscious verse and fresh musical sound have earned him international industry awards and peer recognition. Inspired by his working class upbringing in Kingston, Jamaica, MSG's work is dedicated to justice and social equity. As a second-generation dub poet, he's continued to remain true to the ideals of the form. His message is thought provoking, positive, spiritual and seeks to incite constructive conscious change. His uncompromising, syncopated, hard-driving baselines and melodic forms are infused with reggae, ska, rhythm & blues, and jazz influences. I Do Not Submit, released in 2022, is his newest EP.  
No stranger to forging cooperative creations, MSG has shared stages and studio across the globe with such icons as Oku Onuora, The Last Poets, Culture, Burning Spear, Brinsley Ford, Lillian Allen, Luciano, Thomas Mapfumo, Mutabaruka, Mzwakhe Mbuli, Dennis Bovell and the International Dub Band, Toots and the Maytals, Benjy Myaz, and Boukman Eksperyans.  He has also done collaborative work with prominent musicians and producers including Paul Kastic, Dalton Brownie, Orville "Wyz" Malcolm, Iauwata Selassie, Pam Hall, Ifield Paco Joseph, Amara Kante, Muthadi Thomas and Kassa Alexander. 
"

Michael's use of reggae music, fused with a uniquely oral poetic style, has made him a true international artist . . . He is a member of the family of poets taking the oral tradition to new heights." - Benjamin Zephaniah - poet, playwright, author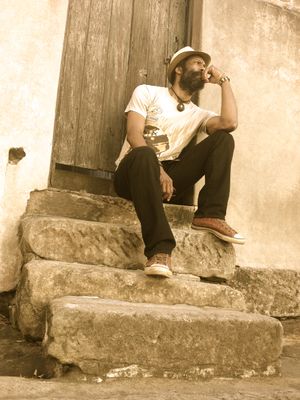 The MSG was awarded the Ontario Federation of Labour Art and Culture Award for outstanding contribution to his field. He was later nominated in the world music category of the Toronto Independent Music Award and the Urban Music Awards for his album Dubbin De Vibes, exploring socio-political themes about humanity and the current state of the world in which we live. His work has been selected for the documentary Speaking in Tongues: The History of Language with the renowned Noam Chomsky and others.  
In 2006 Brock University became home to the MSG's exciting theatre course, Drama Education in Society Dub Style, combining non-western approaches with traditional theatre. The MSG's fire for the arts, social justice, and collaboration led to the establishment of the Turn Around Project (TAP). The not-for-profit organization creates and maintains integrated arts projects, which promote reciprocal exchange in order to impact and strengthen communities. Having worked with hundreds of youth in Jamaica, Canada, Japan, and India, TAP encourages all to find their identity as artists, educators, and leaders.   
"

Michael's work resonates as a clear-clear, strident movement that is bold, daring, honest, funny, politically insightful and inspiring . . . It is right in time." - Dr. Althea Prince - author, educator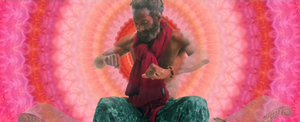 The MSG's brings his unique philosophy to his role as an artiste, educator and playwright, creating Domestic Science Dub and In Absence of the Father  two theatre pieces addressing family, community and intergenerational relationships.  His album Root 2 Fruit,  a ground breaking production in his field, explores common themes.  Self Assession Plus, his first full length album is more introspective.  Fight Your Fears or Die is one of the most remarkable and well-rounded albums by the MSG, marking another creative leap in boldness and grace as a song poet.
MSG and a fine lineup of artists continue to record new work in his specially-crafted sound studio, Black Maple Records located in Hamilton, Ontario, Canada.
"

Michael St George is one of the hardest working, relentlessly touring, constantly performing and recording poets out there . . . His mastery of the dub poetic form and sensibility is outstanding. His poetry brims with the experience of a seasoned chronicler, a mastered of his form, in his form." - Clifton Joseph - writer, broadcaster, dub poet